About the Journal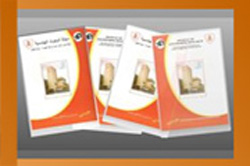 A peer-reviewed scientific journal, issued by the Faculty of Engineering, University of Tripoli, Libya, twice a year. This journal aims to spread knowledge in the field of engineering sciences and technology, as all published research is subject to the principles of scientific evaluation in the field of publication and documentation.
The journal's activity began at the end of the eighties of the last century. The first issue was published in March 1989, the second issue was in December 1991, the third issue was in March 1992, and the fourth issue was published in June 1995. After that, the journal stopped publishing due to some cercumstances.
The journal resumed its publication again during the year 2006, with two issues per year (March and September). Fifteen issues were published by the end of 2011 (from issue 5 on 2006 to Issue 15 on 2011). The Journal Editorial Committee is looking forward to developing the journal, expanding its reach and contribution to the largest possible number of professionals by making all its issues available on the journal's website on the Internet.